Product features:
1.Pioneer of detecting specific IgE & Total IgE by chemiluminescence immune assay with higher sensitivity than immunoblotting assay.
2. Common local allergens of China, suitable for Chinese domestic clinical application, reducing missed and mis- diagnosis.
3.Independent standard curves (specific IgE & Total IgE) traced to the international standard can provide accurate, stable and repeatable detection result.
4.Full-automatic operation and fast test in 110 minutes only.
Test items
22 specific IgE + Total IgE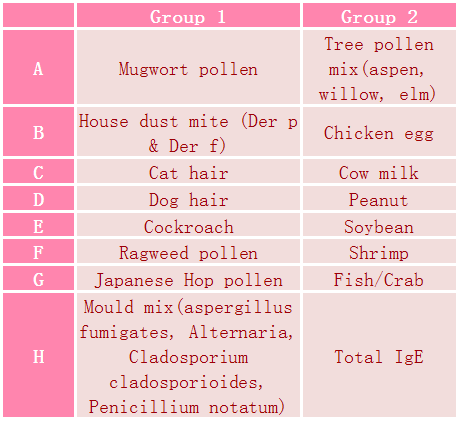 Packing specification: 36 tests/box
Product ingredients: